Chauffeur vs Driver: White Gloves vs White Knuckles
Chauffeur vs driver, and everything in between.
With so many ride options out there, what's a person to do?
Rideshare cost and its worth
Not so long ago, I attended a meeting in deep, downtown Manhattan. After, I needed a ride uptown, to Washington Heights, nosebleed country, where I live. Subway? Err… COVID? Ahh, non merci. Feeling particularly clever, and looking for cheap car service, I summoned L*** , for the first time. How bad can it really be, I thought? Before I could order, I had to first download their app. Grrrr. After multiple tries, I finally ordered my car. Forty minutes later a L*** mini-van pulled up. The car appeared clean, the driver and three other passengers pleasant enough. Wait. That's right. Three other passengers, one of whom wore no mask. COVID alert. The subway no longer seemed so bad. Nein danke, I told the driver, and trundled to the uptown 1, which, fate would have it, was empty. For a few bucks, score one for NYC MTA.
A week later, going mad with cabin fever, and looking for any reason to be sprung from my COVID cage, I decided on a jaunt to Zabars. It wasn't frivolous, I really needed lox. And, uh, coffee filters, and, uh… well you get the idea. I decided to give U*** a whirl. Again, download the app. The process was more seamless than L*** .
Within a few minutes, I watched the little blue dot on my iPhone move closer. Pedro (not his real name) pulled out front. Nice guy. Pleasant. Solicitous. Wore a mask. The small car, new. Before I climbed in I asked: one, will you wait while I make a few stops; and, two, when was the last time you sanitized the car. One, "Yes, no problem, but I'll have to adjust the price and you'll have to go on the app, and they may send a new car, ya never know." Two, "before I picked you up I cleaned the entire car."
Problem: someone had left their mask in the back and it smelled of cologne. Back to the subway, only this time it was crowded. Look, I don't want to get COVID, okay?
Time to try something new.

Chauffeur cost and its worth
For my next jaunt, I went on drvn.com, somewhat of a newcomer on the block. drvn falls into an amorphous class of car service, referred to as 'executive car services'. These are thought by many to reside exclusively in the upper income echelons, beyond the pocketbooks of the rest of us. But what is an executive car service, exactly, and how do they differ from rideshares? What are the markers for looking at a chauffeur vs driver?
"Executive car service" has no uniform meaning, in the same way the term "ride share" is amorphous. As a rule, executive car services, like drvn, are more akin to private chauffeur services, who cater to business people and people with some serious green. The cars are lux, the drivers better trained, and the service top-shelf. Yes, they cater to high-end consumers. But dude, once you're seated, you're treated in the same way they treat all customers: with deference and white-glove service.
Rideshare drivers, by contrast, are people who are only sometimes professional. They are, for the most part, freelance drivers who use their personal cars for supplemental income. It might be a Mercedes. It might be a Dodge minivan. You won't know until they arrive.
I'm not knocking it. Times are rough and people have to eat. The companies are rapacious. They pay a lion's share of their wages to the app, with little quality control. This is not to say there aren't some excellent rideshare drivers out there. There are. The problem is, which are you getting? Are you getting the unemployed stoner with their cousin's Camry or a professional? There are numerous cases of rideshare drivers assaulting women, or acting boorishly. It's a crap shoot. Ditto the cars. Most are clean - but we've all been in at least one that was a pigsty. Complaints, if you dig a little, are endemic. The apps, by and large are good, but you simply don't know who you're getting in a car with or what the car is. That's a serious minus. As far as rideshare cost? Look, you get what you pay for.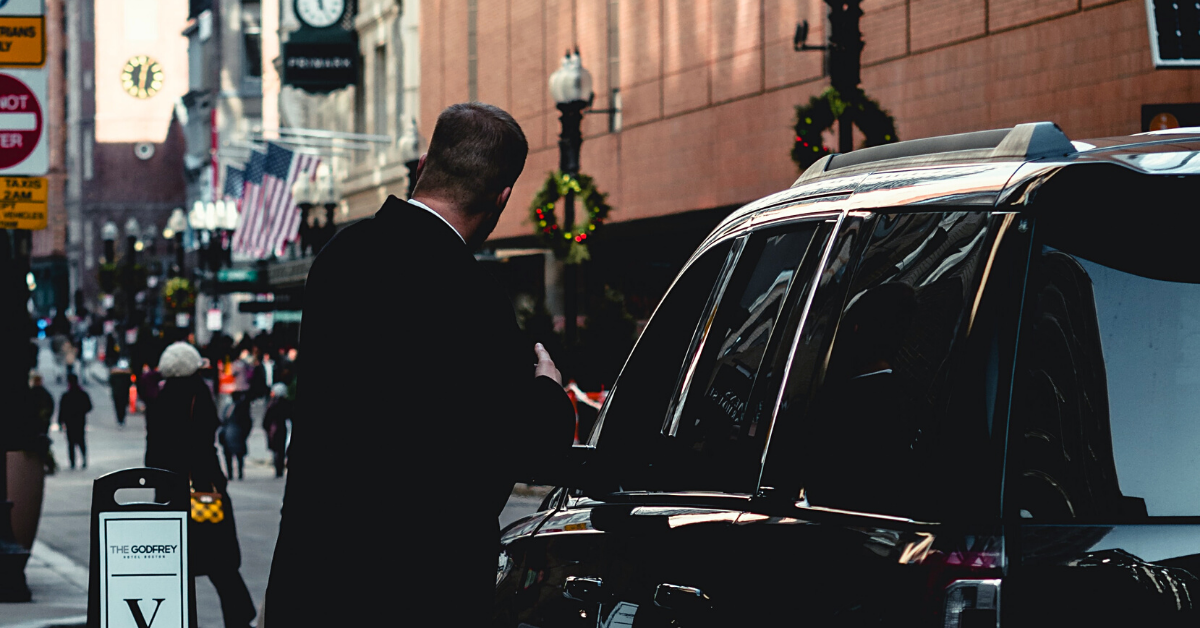 So how did an executive car service fare?
Unlike the previous rideshare companies, drvn did not have an app, which annoyed me at first. The link on my phone took me to Safari, which worked splendidly. The booking interaction took minutes, the same amount of time as the others. Within ten minutes, a late-model town car showed up. My chauffeur driver texted me when he was close. A neatly-suited, masked chauffeur waited downstairs. He greeted me on the curb and held the back door open. The car was clean, and smelled it. Off we went. Dude, I can sooo get used to this.
On the way, I asked if we could make a few more stops, and would he wait. Without hesitation, he consented. Three stops, a few hours later, I was in front of my house with lox and other delectables in hand. The price was not like the cross town bus, but it wasn't half bad, either. In the aggregate, comparable to rideshares, with a tenth the hassle.
Okay, what's the skinny you ask? I'll attempt to compare and contrast, the vernacular of every high school English teacher, everywhere.
There are a plethora of ride options available these days. From budget to exorbitant. On the low-end, public transport is certainly the most cost effective ride on the planet. On the high-end, a private chauffeur behind the wheel of a Bentley. The good news: there's lots of wiggle between the two.
When we consider rideshare vs. executive car service price (a chauffeur vs. driver), especially these days, money is on many of our minds. But also safety. Or at least it should be. And to that end, L*** is certainly the most economical choice, followed by U***, and finally executive car services, like drvn, with trained, solicitous chauffeurs and clean late-model cars. If you are driven solely by price, you'll download the app and take L***. End of story. But if you want a level of comfort, convenience, you'll opt for the drvn chauffeur cost.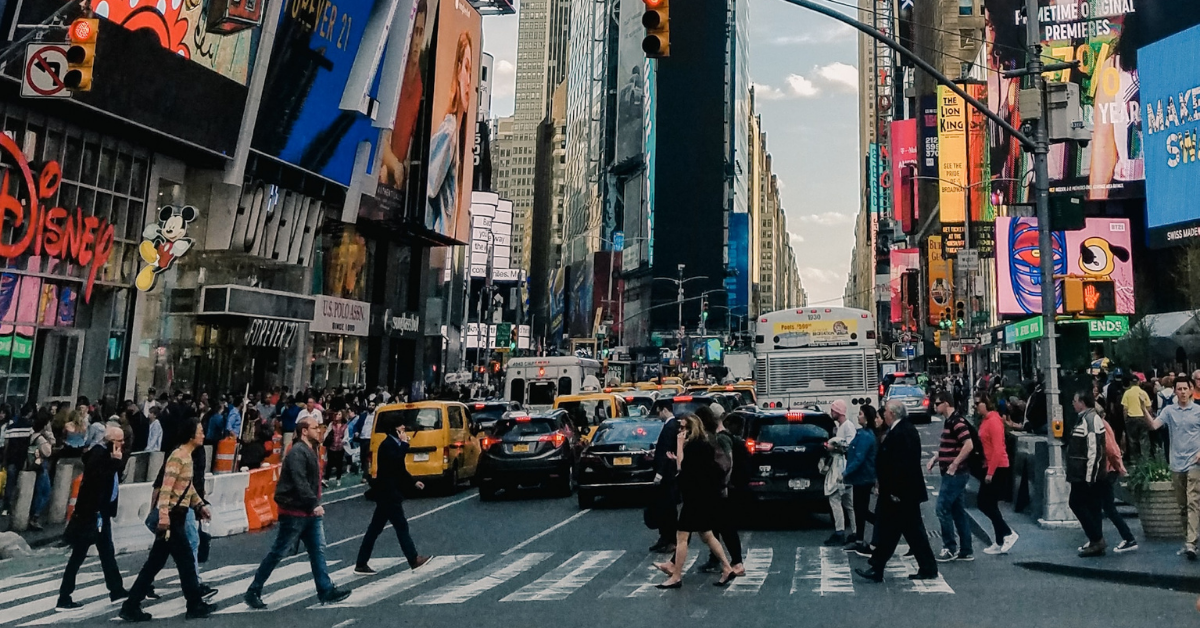 JFK or Bust
Let's take a trip from SoHo to JFK, shall we? With L*** we share a car with five strangers. You are number five in the pick up order and five in drop off, the young man without a mask has a sneezing fit, and the driver wants to know the best way to get to Newark - "Sir, I'm going to JFK." These things, they are not good. Yes, you may have saved a few buckerones with the rideshare, and that's not nothing. But you've lost so much else. Oh, did I mention: you missed your flight and will probably have to go into quarantine. So, that's not good.
U***is certainly a step up. The cost is not that cheap, however, a little more than a cab at $65. The car is someone's family car, or perhaps an out of work gig worker, who is not a professional driver. Worse, there is homework on the floor, and who knows who was in it before you. The price to JFK is your nerves become a jangly jumbotron of missed opportunity and near-death angst.
Option three: the airport transfer service with a professional chauffeur. Ohhh, you say, that's a little too rich for me. But is it? For about ten bucks more, a clean, sanitized black town car pulls up. You receive a text and call. You come down, the trunk is open, and your bags are placed in a clean, carpeted boot. The driver, who is a consummate professional, opens the door and you slide in. There is a bottle of water, and a USB charger, because you forgot to charge your phone. Although the traffic sucks on the TriBorough, it's no matter. The driver gets you to the curb in time to spare. Total cost: $85 bucks.
I am not telling you what to do. Take the shuttle to JFK, go ahead. I dare you. Or cram into a busy rideshare. Or get into someone's family car. They'll all get you there. But for my money, I'm booking the professional chauffeur. I'm getting into a pristine private car, rock out on the way to the airport, and arrive in plenty of time.
But that's me.